— Travel n Tour
Ida aims to hit New Orleans on Hurricane Katrina anniversary
NEW ORLEANS — Tropical Storm Ida swirled toward a strike on Cuba on Friday as a rapidly intensifying storm that could speed across warm Gulf waters and slam into Louisiana as a Category 3 hurricane on Sunday, the National Hurricane Center warned. "The forecast track has it headed straight towards New Orleans. Not good," said Jim Kossin, a senior scientist with The Climate Service. New Orleans Mayor LaToya Cantrell called Friday to evacuate everyone outside the levee system that protects the area from flooding. She did not say how many people lived there but urged residents with medical conditions and other special needs to get out early.
"Now is the time," Cantrell said.
Ida was expected to become a hurricane Friday before hitting tobacco-rich western Cuba. Forecasters said that as much as 20 inches of rain could fall in places, making deadly flash floods and mudslides possible. The government issued a hurricane warning Friday for its westernmost provinces and the Isle of Youth.
An even greater danger will begin over the Gulf, where forecasts were aligned in predicting Ida will strengthen very quickly into a major hurricane, reaching 120 mph (193 kph) before landfall in the Mississippi River delta late Sunday, the hurricane center said.
If that forecast holds, Ida will hit 16 years since Hurricane Katrina landed as a Category 3 storm with 125 mph (201 kph) winds near the riverside community of Buras in Plaquemines Parish, just down the Mississippi from New Orleans. The national hurricane center said that Buras and New Orleans are among the places with the highest probability of getting hit by hurricane-force winds from Ida.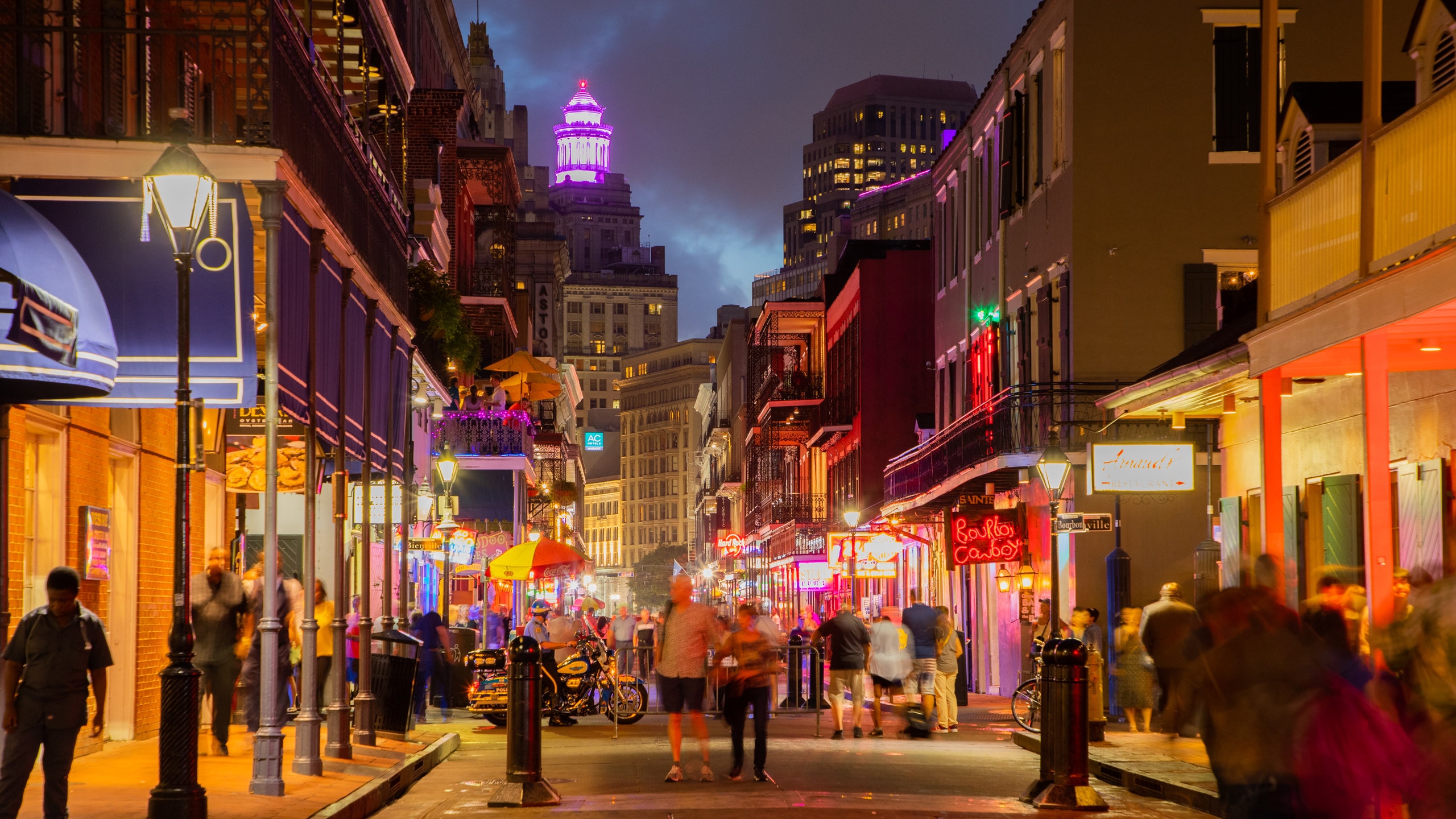 On Friday, people were getting ready in New Orleans, lining up for groceries, gas, and ice, and the city offered sandbags. Traffic snarled at entrances to a New Orleans Costco, where dozens of cars were backed up at the gas pumps, and shoppers wheeled out carts stacked with cases of bottled water and other essentials.
Retired police officer Wendell Smith, who worked on the police force 16 years ago when Katrina hit, said he and his family were planning to stay but were also getting ready to head farther inland if the forecasts worsened. He loaded water, bread, and sandwich meat into his SUV.
"I know what that looks like," Smith said, referring to the potential devastation. "This is my first time being home in 34 years of service," he added. "And I want to be prepared."
The kickoff for Saturday's preseason game between the Arizona Cardinals and the Saints at the Superdome was moved up seven hours to avoid the weather to a noon Central Time start after consultation with city and federal officials and the National Weather Service.
Friday morning, Ida's maximum sustained winds swiftly rose from 40 mph (65 kph) to 65 mph (100 kph) as it approached Cuba. Tropical-storm-force winds extended 90 miles (150 kilometers) from the center.
"Ida certainly has the potential to be very bad," said Brian McNoldy, a hurricane researcher at the University of Miami. "It will be moving quickly, so the trek across the Gulf from Cuba to Louisiana will only take 1.5 days."
A hurricane watch for New Orleans and an emergency declaration for the state of Louisiana were declared. Category 3 hurricanes are capable of causing devastating damage.