— Gadgets
Amazon Prime Day Sale 2021: Best Deals and Offers for Kitchen Appliances
Amazon Prime Sale Day 2021 is live with many great deals and offers on kitchen appliances and household gadgets. The two-day-sale has discounts of up to 70 percent on kitchen appliances, with deals on products like air fryers, ovens, electric choppers, and more.
Items on sale include products from popular brands, including Prestige, Philips, Pigeon, Havells, Usha, Kent, and Agaro. Aside from the discounts on individual products, Amazon also gives extra offers, such as gift cards, cashbacks, and no-cost EMIs. An instant discount of 10 percent is offered to HDFC bank cardholders on select purchases. To help you find the best deals without having to waste any time searching, we went through various kitchen gadgets, and here are the most significant discounts and best value-for-money products we found on Amazon that are on sale: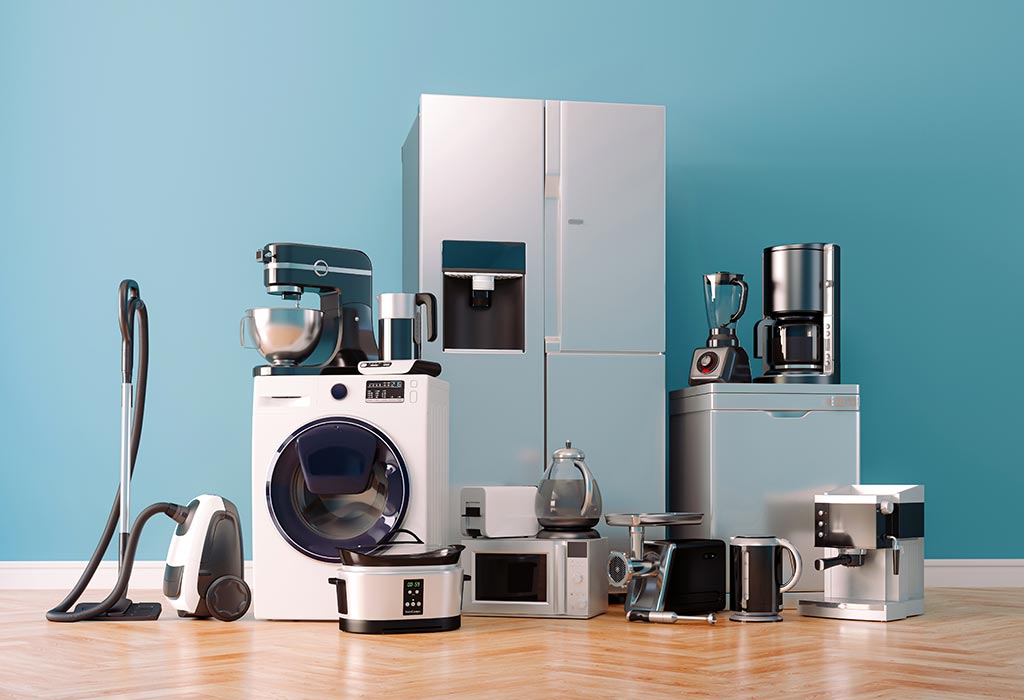 1. Pigeon by Stovekraft Cruise 1800-watt Induction Cooktop
Induction cooktops have gained popularity over the past decade because of their energy efficiency, ease of cleanliness, and lesser cooking time. This one from Pigeon ticks all the points of an ideal cooktop and makes room for hands-free cooking with its fast magnetic current heat. It has a seven-segmented LED display, a smart timer, and a superior cooktop that easily withstands high temperatures. It is designed with 93 percent energy-saving technology and will not raise your electricity bill too much. Originally priced at Rs. 3,193, it is down to Rs. 1,169 for Amazon Prime Day Sale. It offers a further 10 percent discount for HDFC cardholders and up to 5 percent cashback for Amazon Pay ICICI credit cardholders.
2. Prestige Iris 750 Watt Mixer Grinder with 3 Stainless Steel Jar + 1 Juicer Jar
From your favorite berry smoothie to the curry pastes, this mixer grinder set by Prestige is all about a quicker, easier, and more efficient cooking mode. It comes with three stainless steel jars (wet grinding jar, dry grinding jar, chutney jar), a see-through juicer with a sieve, and a powerful 750-Watt motor. All the pots are equipped with powerful steel blades that'll blend any food you put in, in a matter of seconds.
It's sturdy handles and three-speed modes add to the convenience. So do the automatic overload protection switch, safety jar locks, and low noise emission levels. Originally priced at Rs. 4,495, this set can now be availed at Rs. 2,999 as part of the sale.
3. Kent Instant Egg Boiler 360-Watt
Get perfect boiled eggs every time with this energy-efficient egg boiler by Kent. This boiler offers three different boiling modes: hard, soft, and medium, ensuring a gourmet addition to all your egg recipes by keeping them perfectly textured. Further, it saves time and energy by boiling up to seven eggs in one go.
As per the design, it sports a stylish and sturdy body made from high-grade stainless steel. It also ranks high on user-friendliness quotient, thanks to its one-touch operation. It goes off automatically once the eggs are done, adding convenience.
For Amazon Prime Day Sale, this boiler will be available at a 36 percent discount for Rs. 1,146. If you are an HDFC bank credit or debit cardholder, you are also eligible for a further discount of 10 percent.