— Sports
Dan Snyder, Bruce Allen divorce gets messy
So what happened to those days of partying on the yacht, flying around the world, and the intimate games of Putt-Putt in the office?
What happened to the Bruce Allen-Dan Snyder love?
The Allen-Snyder marriage, which began in December 2009, was over when the former general manager turned on his heels and headed past the Washington Football Team owner's SUV and down the tunnel and out of AT&T Stadium after the final game of the 2019 season a 47-16 loss to the Dallas Cowboys.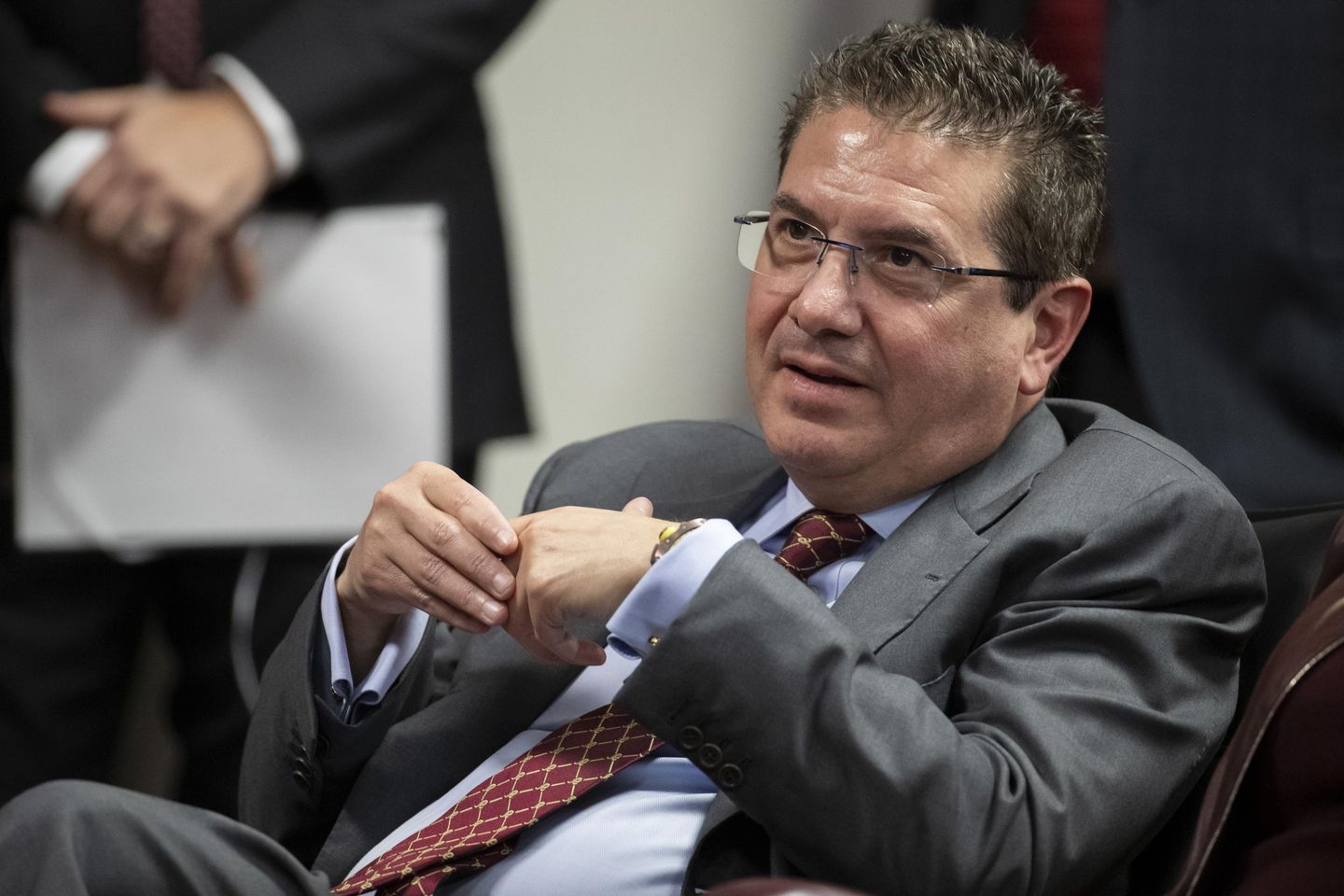 It officially ended hours later when the team released a statement the following day saying Allen had been "relieved of his duties" and was "no longer with the organization."
"Like our passionate fan base, I recognize we have not lived up to the high standards set by great Redskins teams, coaches, and players who have come before us," Snyder said. "As we reevaluate our team leadership, culture, and process for winning football games, I am excited for the opportunities to renew our singular focus and purpose of bringing championship football back to Washington, D.C."
But as is often the case, the end of the marriage is just the beginning of the divorce.
The two men, it turns out, couldn't just go their separate ways without resentment and revenge — a currency familiar to both. Snyder's "singular" focus appears to be payback for whatever real or perceived crimes that he believes were committed against him — even though, with the NFL's decision to allow Snyder to borrow money to buy out his disgruntled minority owners to gain 100% control of the franchise, it appears that Snyder has won … well, pretty much everything.
That's not good enough.
The Allen-Snyder breakup may wind up playing out in a courtroom, with the news this week from The Athletic that Snyder is looking to depose his former Putt-Putt buddy in the bizarre lawsuit the owner has filed against an Indian website — Meaww.com — that posted an article last summer suggesting Snyder was somehow involved with the late convicted pedophile Jeffrey Epstein, with no evidence of any such connection.
As he continues this fight, does Snyder realize that someone mentions him and Jeffrey Epstein to describe the case in every article about his lawsuit?
According to The Athletic, court documents state that Snyder "has a good faith belief that Respondent (Allen) has specific knowledge of the creation and distribution of the MEAWW articles, and thus has information relevant to the Indian Action." Snyder isn't suing Allen — at least not yet. But he suspects that Allen was somehow part of this alleged smear campaign that supposedly included former minority owner and Joe Gibbs confidant Dwight Schar. Now the owner wants his former right-hand man questioned under oath.