Life
Harry and Meghan: $1.9 billion reason couple had to go
Because the monarchy might be many things, but no one has ever said it was fair, with only a tiny handful given access to millions of pounds in income. This is why, as we get ready to mark the first anniversary of Megxit officially coming into effect tomorrow, it's worth asking the question: When they decided to step down, did Prince Harry and Meghan see the financial writing on the wall?
Because, after 14 months of febrile coverage of their spectacular, historic exit, what has largely been overlooked in all the flurry is how badly their bank balance could have suffered in the future if they had stayed.
Let's rewind, shall we?
Let's go back to those innocent days when the notion of a member of the Queen's family appearing on TV screens beside Oprah and "speaking their truth" was nothing but a gin and Dubonnet-infused fever dream. Back then, the Sussexes enjoyed a gilded existence, receiving around $5 million from Harry's father, Prince Charles.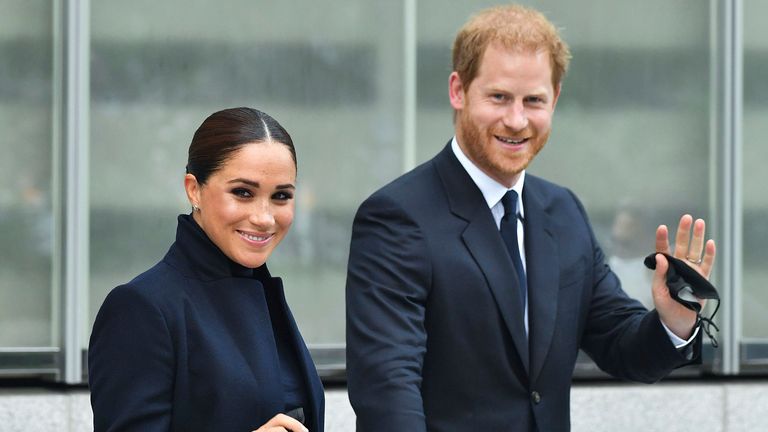 However, a sword of Damocles was hanging over all that lovely money.
Since 1337, the monarchy's eldest surviving son has also owned a vast parcel of land and investments called the Duchy of Cornwall. Under the current prince's stewardship, that holding has grown considerably and is worth $1.9 billion. (Whoever has the estate can only receive the profits, and they can't sell bits off, which explains why Charles had to borrow millions of pounds from his mother for his divorce settlement from Diana, Princess of Wales.)
Out of the $39 million in profit the Duchy rakes in annually; the 72-year-old regal apprentice has supported his kids, forking out just over $10 million combined to pay for Prince William and Harry's families, according to the most recent publicly available accounts. When Harry and Meghan harrumphed off into the sunset in March last year, they seemed to have thought such fatherly largesse was given. Not so.
After the duo quit palace life, Harry told Oprah, "My family cut me off financially, and I had to afford security for us. [They cut me off] In the first quarter of 2020."
At which point, he told the TV show titan, a clever clogs mate suggested they consider earning a crust via streaming services, and the result was an estimated $180 million in commercial deals.
But let's pause here and look at the intriguing question of if Harry and Meghan had stayed inside the royal family, did they face having their multimillion-dollar earnings slashed dramatically in the years to come?
So long as Charles is the heir to the throne, the Duchy's moolah is his to do what he wants, but that will change the second the Queen passes away, and he ascends. William will thus become the heir and be given total control of the billion-dollar Cornwall holding. (It's a role his father has already been preparing him for some time, and only earlier this month, William took part in a video call with the Duchy's finance committee.)