RENO, Nev. (AP) – Buster's workday at Sugar Bowl Resort starts with a solid game of tug-of-war. His co-worker, Nova, starts her day with an active roll in the snow. Buster, Nova, Graupel, and Griffey are black Labradors and golden retrievers who love frolic and play. They are also critical members of the resort's ski patrol team.
Avalanches are often associated with backcountry skiing and riding, but they can happen at resorts too. To prepare for the "what-if" situation, Many Tahoe-area ski resorts have dogs that serve on their ski patrol teams.
"There's no technology in the world that can compete with a dog's nose (if you get buried)," said Sugar Bowl ski patroller Andrew Pinkham.
DOGS THAT NEED A JOB
The dogs that serve on ski patrol aren't your run-of-the-mill house dogs.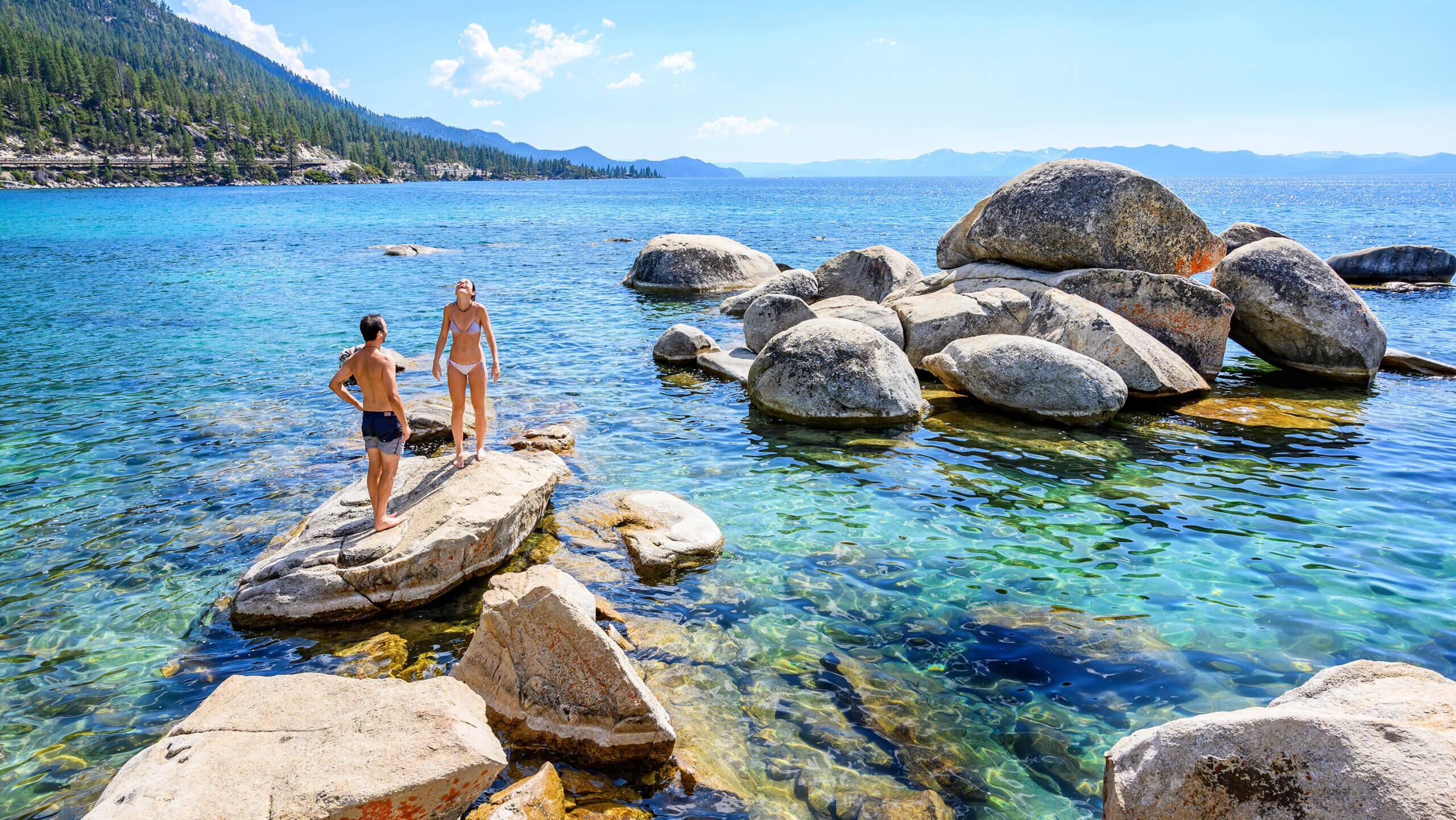 Patrol members look for dogs with high drive – ones they say make "bad pets."
"We want dogs that need a job," Pinkham said.
The handlers work with breeders and agencies to find dogs suitable for the position – Graupel comes from a line of working dogs, including parents that both serve on the Canadian border patrol looking for explosives.
owners want their dog to hang out and cuddle on the couch. We look for fiery dogs with a lot of drive to search and hunt so we can ask them to perform these longer, harder tasks in mountain environments," said Chase Allstadt, ski patroller and dog team coordinator at Alpine Meadows. "That's what I share with my handlers – you are getting a dog your spouse may not love."
Each handler purchases and trains their dog, and it's not cheap. Sugar Bowl's handlers estimate they spend about $1,500 on each dog. "It's part of the passion of what we love to do – being on the mountain and keeping people safe," said Mike Trombetta, Graupel's handler. "I am passionate about avalanche safety and awareness, and the dogs are another tool for the box."
The dogs are trained to play the game "hide and seek," which mimics finding people in an avalanche, Sugar Bowl Patrol Director Courtney Meyerholz said.
Eventually, the dogs learn to differentiate between the scents of skiers and riders falling over in the snow and people trapped beneath the snow.
"These dogs are trained to detect human scents under the snow," Allstadt said. "There may be human scents on the surface of the snow, and the dogs may acknowledge that, but that is not what the dog is trained to go out there to do. It is trained to pursue human scent to its source. Our dogs are trained to find any human scent under the snow rather than a specific scent." Sugar Bowl currently has two validated dogs – qualified to participate in search and rescue operations – and two working toward validation. Alpine Meadows has three validated dogs and three more in training.