— Finance
Wall St. drops as traders dissect jobless claims, unexpected retail sales jump
With COVID-19 fanning fears of a slowdown in the U.S. and China, investors are carefully weighing economic data. Wall Street fell on Thursday, getting a quick boost from a stronger-than-expected report on retail sales that suggested consumer spending held up despite concerns over the Delta variant and jobless claims holding near a pandemic-era low. August retail sales showed an unexpected rise, even as the latest wave of the coronavirus spread across the U.S. The Commerce Department's August retail sales report showed overall sales rose by 0.7% on the month after a downwardly revised 1.8% drop in July. According to Bloomberg data, consensus economists were looking for a 0.7% drop.
The latest data indicated the relative strength in economic activity after an initial reopening surge in late spring and summer. Meanwhile, new unemployment claims posted an unexpected but marginal gain, rising to 332,000 but holding within view of COVID-19-era lows. While many economists have agreed the overall trend is of decelerating growth, the extent of the deceleration remains to be seen.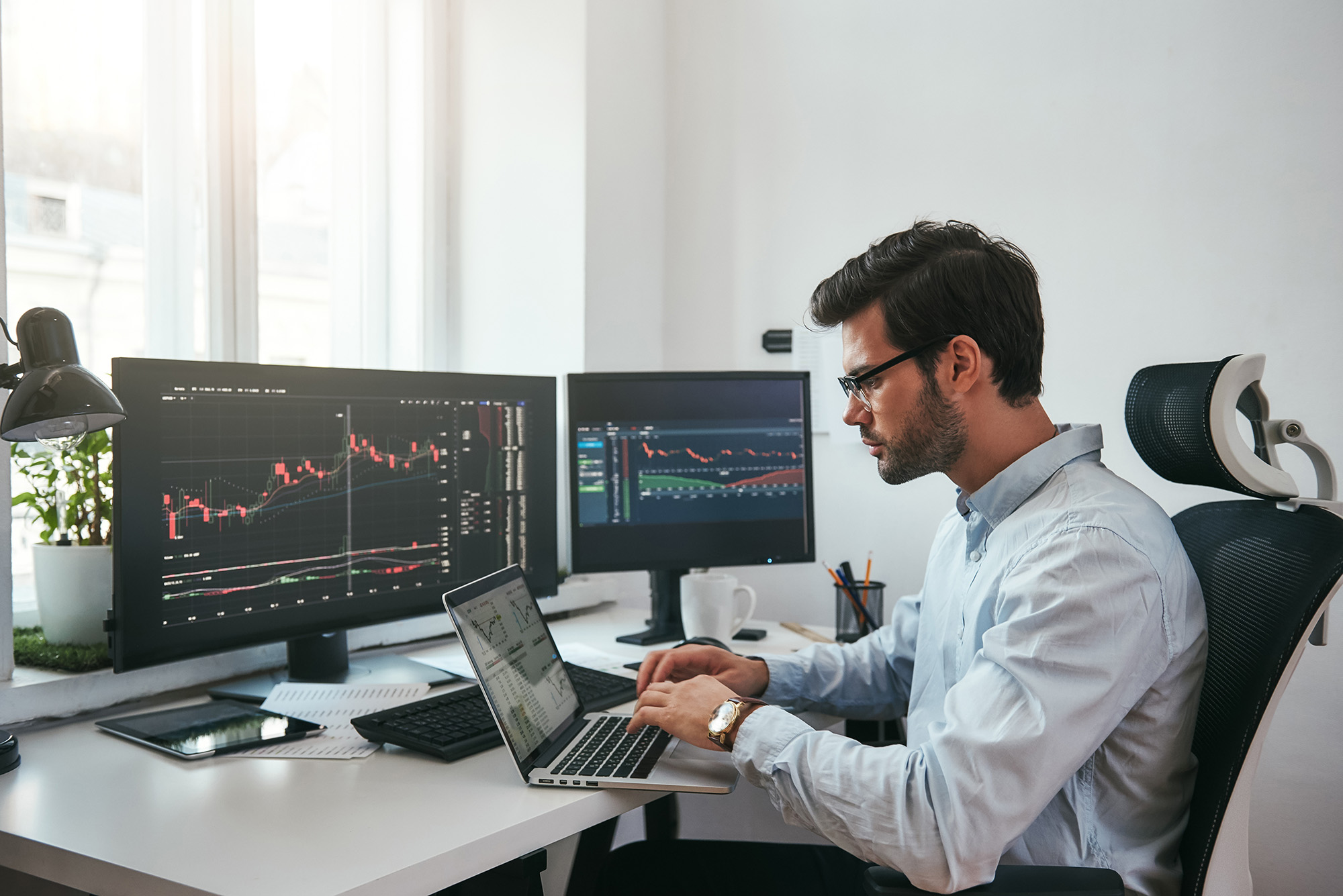 This uncertainty has also left equity investors closely monitoring the incoming data to signal how the economic backdrop could impact the earnings picture for significant companies. Amid concerns including the Delta variant, ongoing supply chain constraints, labor shortages, and a potential policy pivot by the Federal Reserve, the S&P 500 has fallen 0.9% in September.
"Equity markets have been positive for seven consecutive months, which is quite rare … So yes, investors are rightly concerned," Akshata Bailkeri, Bruderman Asset Management equity analyst, told Yahoo Finance. "But we're seeing this because these earnings behind a lot of these companies are continuing to grow, and that's really what's driving these index values higher."
The third-quarter earnings reporting season is set to pick up next month. In its latest weekly report, FactSet pointed out that consensus analysts are still looking for S&P 500 earnings growth of nearly 28% for the third quarter. At the same time, a deceleration from the more than 80% growth rate posted in the second quarter of this year would still mark the third-highest year-over-year increase in earnings for the index since 2010.
"I don't think statistics or just how long it's been is a good reason [for a market correction]. Generally, you need some negative catalyst," Randy Frederick, Charles Schwab's managing director of trading derivatives, told Yahoo Finance. "What we have right now is not negative catalysts so much as a lack of positive catalysts." "I think what has caused some of this more recent volatility is that we've had several Wall Street firms that have downgraded both GDP and corporate earnings estimates," he added. "Those are just forecasts; they may turn out incorrect. Indeed, the earnings results have substantially outperformed the expectations bar for the last two quarters.