— Sports
Analysis: Coach of the year will be the NBA's top award race
It's the most award-voting season in the NBA, and the best race is the one that not enough people are talking about. The MVP race between Philadelphia's Joel Embiid and Denver's Nikola Jokic seems like a toss-up. The realization that one of those two centers will be second-team All-NBA behind the other – they still do All-NBA by position, which makes absolutely no sense in a league that has gone largely position-less – will only add fuel to the anger from the fan base that feels like those results wronged them.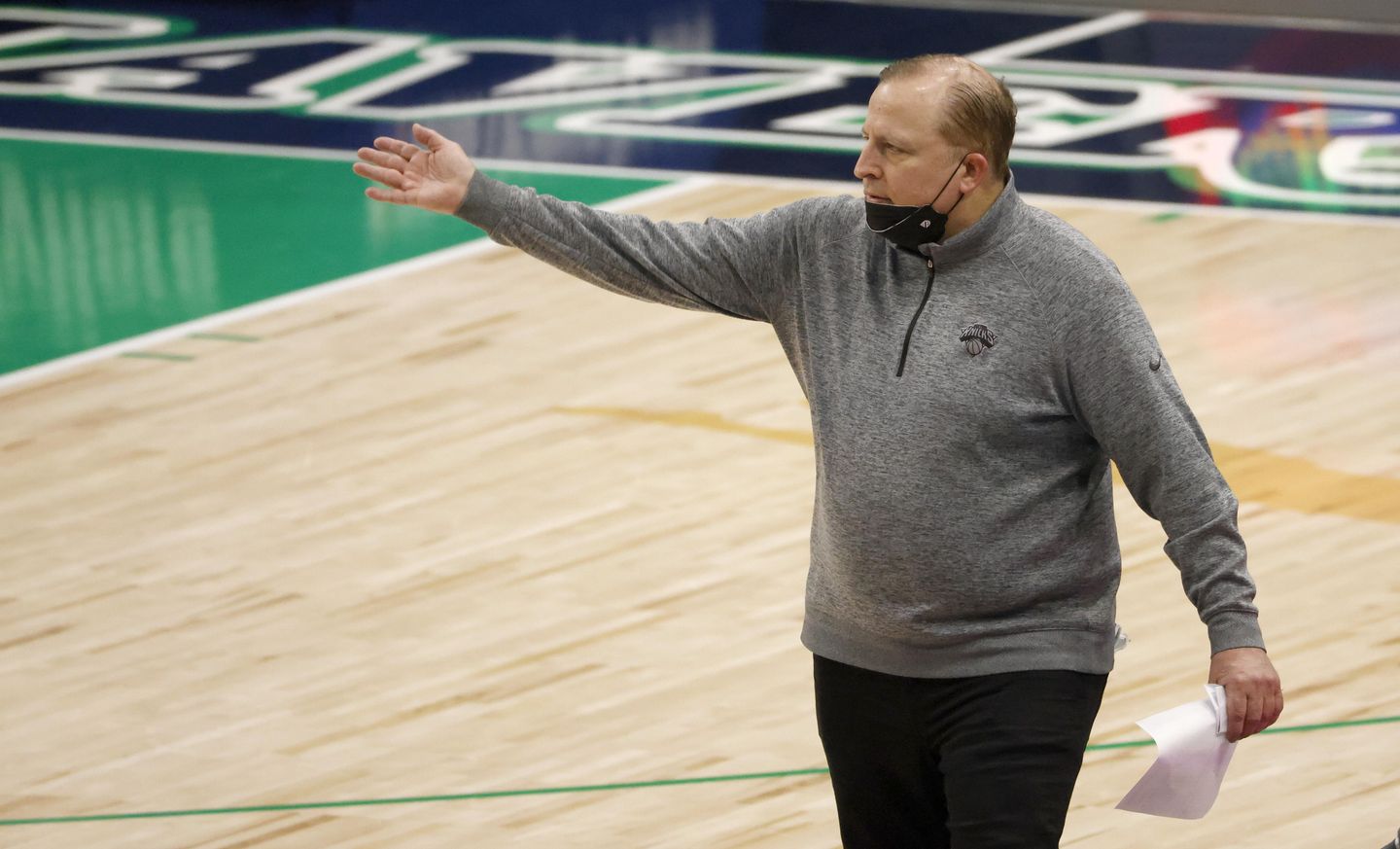 There will also be great debates about other races: the most improved player, the defensive player of the year, and the All-NBA balloting will inevitably lead to cries that some players got overlooked and were wronged. Some of those arguments will probably be right, too.
But the best race will be for coach of the year.
The winner will be deserving. So, too, will be about a half-dozen other guys who won't win.
Here are some of the candidates who should be under consideration:
TOM THIBODEAU, NEW YORK
He won the award in 2011 after his first season in Chicago and might be on the same path now in his first season in New York. The Knicks are likely going to the playoffs for the first time since 2013. No team allows fewer points per game, and the Knicks have a chance to end the season with the league's lowest field-goal percentage allowed for the first time in 21 years. New York will finish with a winning record – excellent when considering that they had the lowest winning percentage in the six most recent seasons in the NBA.
MONTY WILLIAMS, PHOENIX
Conference is mainly because of the arrival of Chris Paul, and that's partly true. But don't forget how Williams planted the seeds for success this year with that 8-0 record in the NBA's restart bubble last summer. That allowed the Suns to start thinking big, and Paul coming aboard allowed them to start winning – but Williams is the one running things. The Suns are going to the playoffs for the first time since 2010. And the fact that they're not squeaking in should add serious legitimacy to Williams' case.
NATE MCMILLAN, ATLANTA
He didn't want to coach the Hawks, which would only add to the greatness of the story if the voters decide that McMillan has done the best coaching job this season. McMillan took over two months ago when Lloyd Pierce got fired, and Atlanta was floundering; the Hawks are 20-8 under McMillan and are a severe contender for home-court advantage in the first round of the playoffs. He'd be the first interim coach to win the award after taking the job only after Pierce – who had him as an assistant in Atlanta – gave his blessing.