— Sports
NFL teams drafting, changing QBs at dizzying pace
One after another, quarterbacks once believed to be franchise cornerstones after being top-five draft picks changed addresses this offseason in staggering succession.
Matthew Stafford and Jared Goff switched teams in a swap of former No. 1 overall picks. Carson Wentz and Sam Darnold were traded away by groups recently trying to build around those passers. Mitchell Trubisky had to settle for a backup contract after flaming out in Chicago.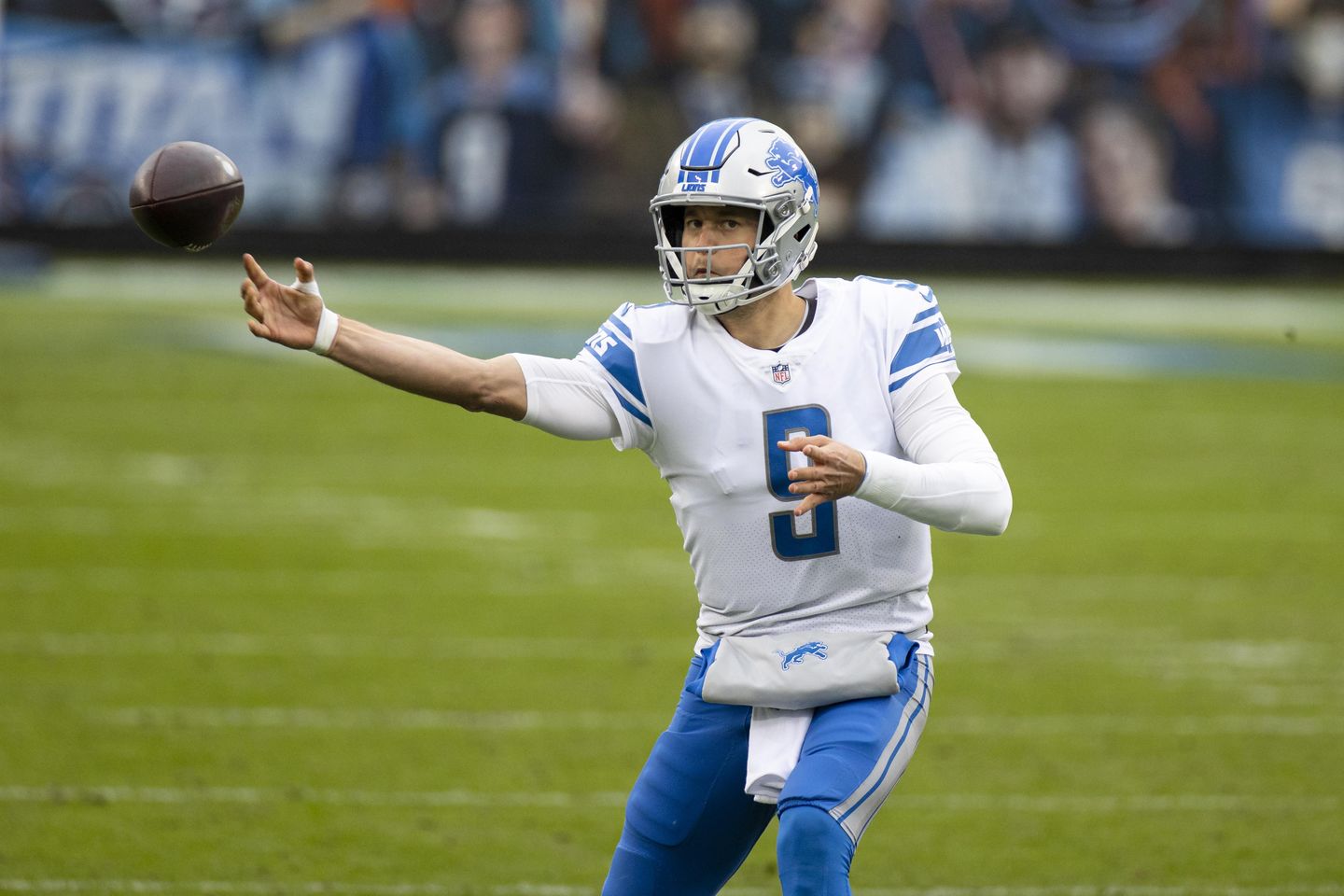 Those were part of a growing pattern around the league, as teams have never been more willing to use high draft picks on quarterbacks and never been quicker to cut ties when those investments don't pay off. The cycle will continue later this month when quarterbacks are expected to be drafted with the top three picks, and a chance that a record five could go in the top 10 as the lure of a top passer on an affordable rookie deal is too enticing to pass up. The Jets will get back on the rookie quarterback roller
coaster three years after trading up to take Darnold with the third pick. With New York holding the second selection in a quarterback-heavy draft, general manager Joe Douglas dealt Darnold to Carolina and now has his eyes on another potential franchise QB, likely BYU's Zach Wilson. "We felt like this was the best decision for the entire organization moving forward," Douglas said, "and hitting the reset button."
The resets are coming quicker than ever, with the Jets' decision to trade Darold after his third season the quickest a team has moved on from a top 5 quarterback since the Raiders cut 2007 No. 1 overall pick JaMarcus Russell after his third season in the NFL. But moves like it is happening more frequently, with the Cardinals trading away 2018 first-rounder (No. 10) Josh Rosen after one season to take Kyler Murray first overall in 2019.
Four of the five quarterbacks taken with top five picks from 2016-18 changed teams this offseason. Darnold was one of three to get traded, joining the top two picks in the 2016 draft: No. 1 selection Goff dealt from the Rams to Detroit for 2009 top pick Stafford, and No. 2 choice Wentz from Philadelphia to Indianapolis. Trubisky, the third overall pick by Chicago in 2017, was signed as a free agent to be a backup in Buffalo to Josh Allen. Only 2018 No. 1 pick Baker Mayfield remains with his original team as he enters his fourth season with Cleveland.
"It's unprecedented what's happening with possible franchise guys that are moving," Rams coach Sean McVay said. Later this month, several more teams will hope they found their franchise guy, with Jacksonville, the Jets, and San Francisco all expected to take quarterbacks with the first three picks on Aug. 29, which has happened only twice (1971, 1999) in the common draft era. Clemson's Trevor Lawrence is widely expected to go first to the Jaguars, then Wilson as the possible replacement for Darnold at No. 2.
If that happens, tSan Francisco made the big move because of the desire to find one of the handfuls of quarterbacks that can turn a good team into a Super Bowl contender annually. he Niners will choose Ohio State's Justin Fields, Alabama's Mac Jones, and North Dakota State's Trey Lance. The other two potentially go in the top 10 to teams like Atlanta, Detroit, or Denver. And don't forget another quarterback-needy team willing to trade up, such as New England, Washington, or Chicago.